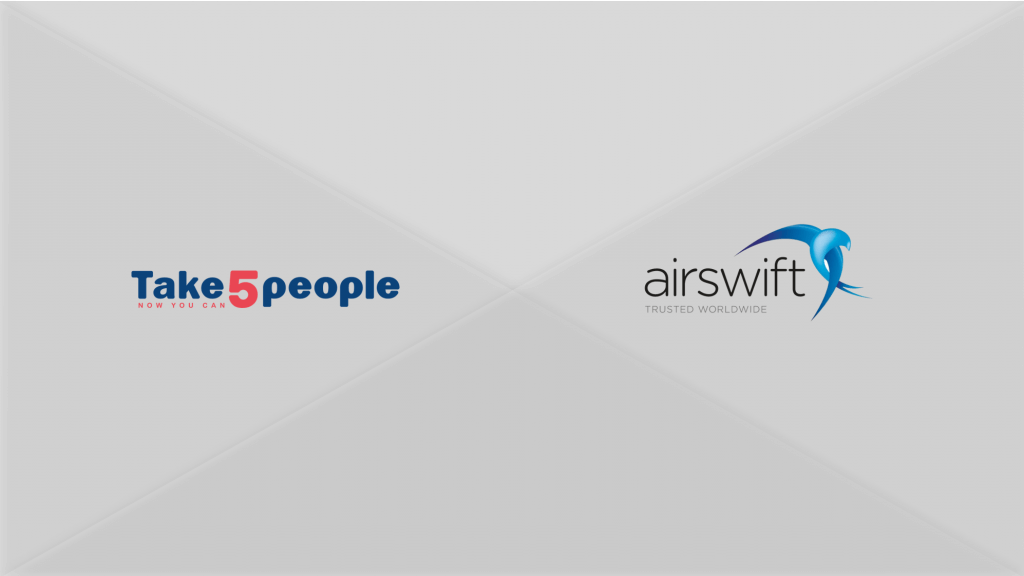 On
December 9, 2020
, Airswift, the global workforce solutions provider for the energy, process and infrastructure sectors, has formed a joint venture (JV) with Take5 People in Taiwan, a burgeoning offshore wind hub, as the company expands its presence in Asia.
The JV will allow Airswift to deliver its full spectrum of services within the region with immediate effect, while accommodating local regulations and legislation. By leveraging Take5People's of local expertise, Airswift will be able to provide its clients with a holistic and fully compliant service.
Click here to learn more.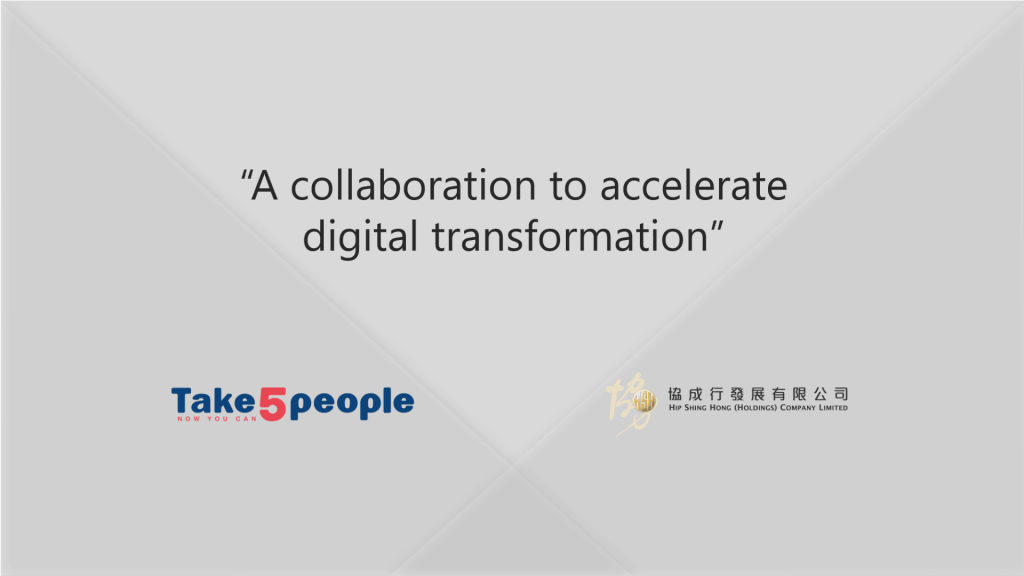 O
n
November 23, 2020
, Take5 People is pleased to announce an agreement to provide Human Resources and Payroll solutions to Hip Shing Hong (Holdings) Company Limited ("Hip Shing Hong"), an astute property developer based in Hong Kong. This 'HR Digitization' project is a significant milestone for Hip Shing Hong in their plans to transform their current systems into the latest web and mobile based technologies provided by Take5 People.
Click here to learn more.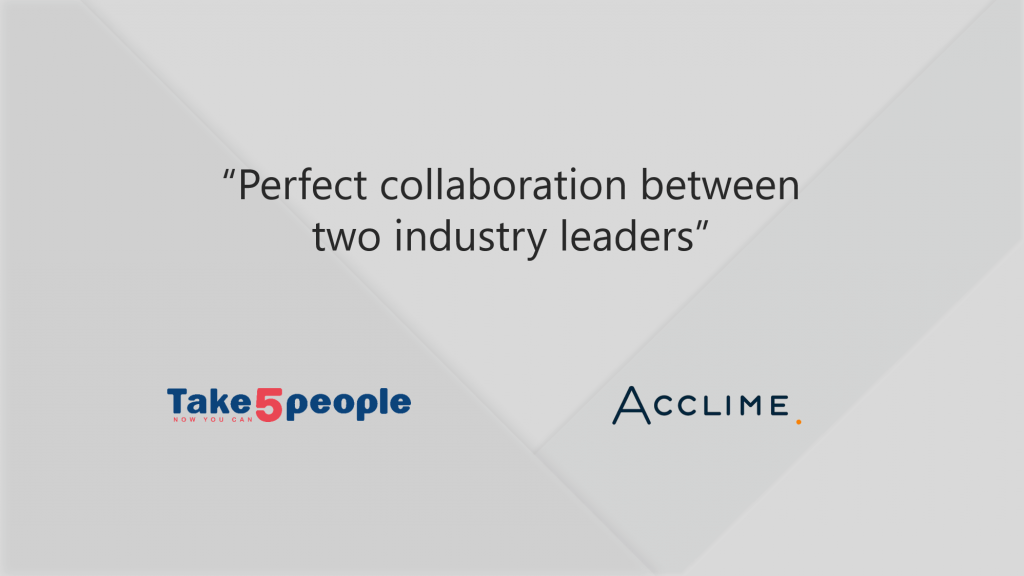 On
November 2, 2020
, Acclime is pleased to announce its partnership with Take5 People, a regional human resource management system (HRMS) solutions provider.
Through this partnership, Acclime can now provide clients with regional HR and payroll services powered by Take5 People's comprehensive HR software solutions, including core HR, payroll and leave management, recruitment management, time and attendance, performance and training management, employee self-service and in-country payroll compliance. This collaboration covers Cambodia, China, Hong Kong, Indonesia, Macao, Malaysia, Singapore, Taiwan, Thailand, Vietnam and any other jurisdictions either party will expand into.
Click here to learn more.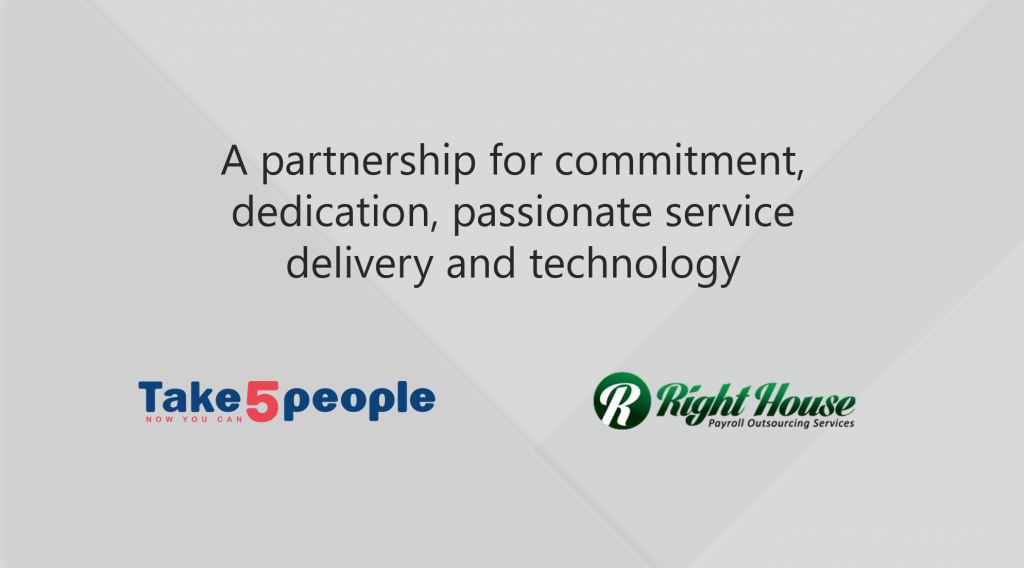 On Septmber 18, 2020, Take5 People is pleased to announce its partnership with Right House Solutions, a payroll outsourcing company headquartered in Malaysia.

This partnership will allow Right House to provide BPO services for their
SME clients powered by Take5 People's software solutions for Core HR,
Payroll and Leave management, as well as the Employee Self-Service.
The collaboration starts in Malaysia, and will cover Philippines, Singapore,
and Hong Kong as it develops. This partnership enables Right House to
deploy state-of-the-art technology in serving the Malaysian market,
whilst supporting Take5 People's strategy to provide regional solutions to
its customers and partners throughout the Asian market.

Click here to learn more.
On
July 1, 2020
, Take5 People was invited to participate in The 15th China Digital HR Forum held in Shanghai by HREC. Mr. Charles Shen, Managing Director of Greater China, delivered a keynote speech "Shared Service Center Empowers Enterprises to the innovation of "Smart HR", which triggered a warm response and resonance from the audience.
Click here to learn more.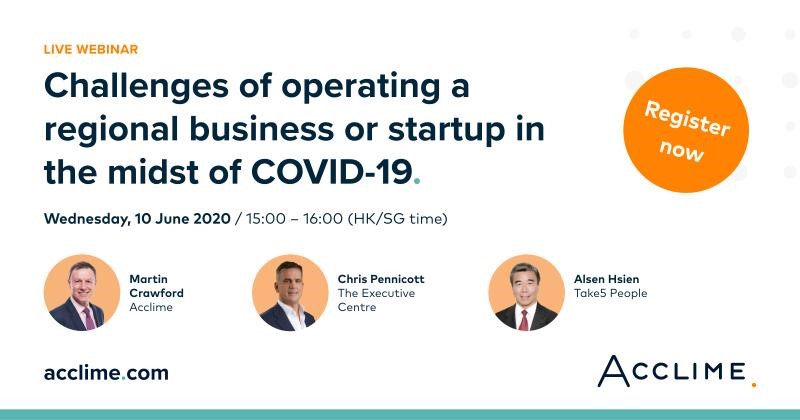 Come and join our webinar with Acclime on
June 10, 2020
 3pm HK/SG time, and get insights on how to operate and maintain a regional business in times of uncertainty. Register now: 
https://lnkd.in/gQ5ksrr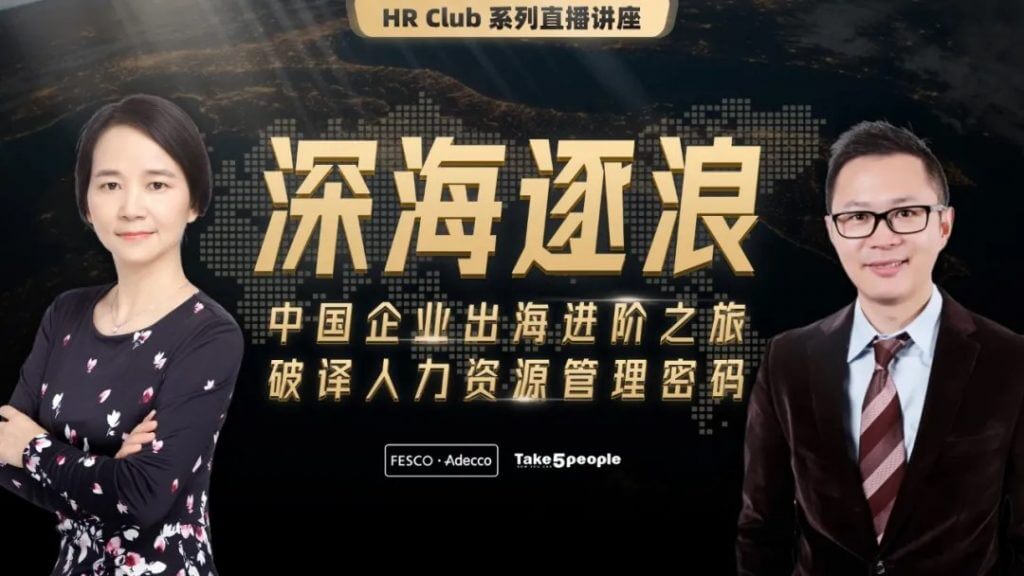 Why is overseas development of Chinese ventures regarded as an irresistible trend? What are the phases they have to experience during the process? What are the opportunities and challenges? And how can HR team cope with the challenges and get the best out of the opportunities? On
May 15, 2020
14:00-15:00, Take5 People and FESCO Adecco cohosted a webinar regarding the journey of overseas development of Chinese ventures. Click 
here
 to watch the webinar.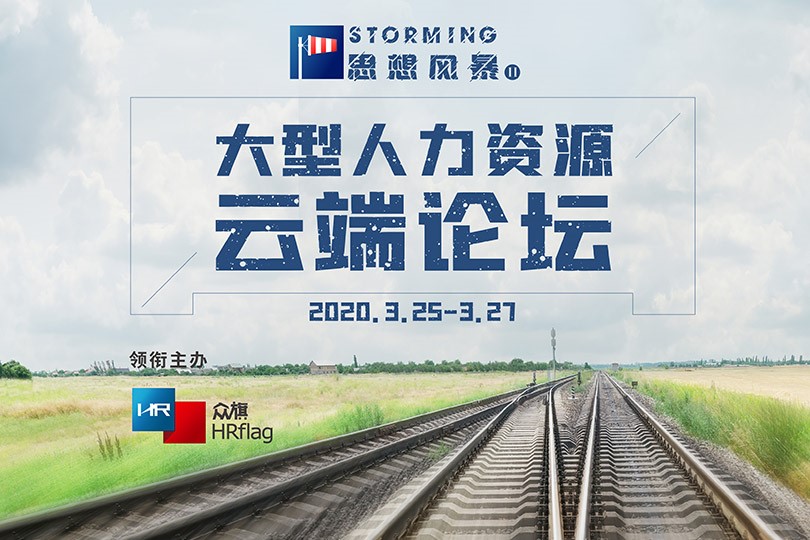 On
March 27, 2020
, Take5 People was invited to attend the second webinar of "HRFlag STORMING 2020 Online Forum", and brought the keynote speech "Personnel Management on Fingertips" detailing the present and future of human resources mobile management. Click 
here
 to watch the webinar.
Request a demo or ask us for more information